This is a custom colorway for Stacie, who requested "something green."
Inspired by the fresh green grass and blue skies outside my back door, it's two very similar shades of green (should look mottled when knitted if they come together well) and blue.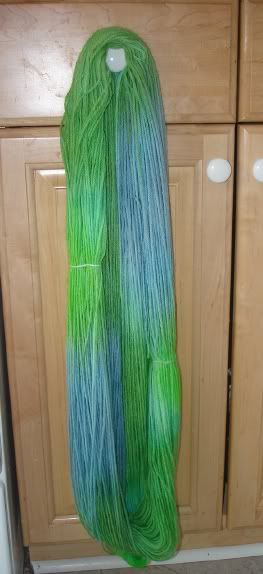 Now it just needs to finish drying so I can knit with it.