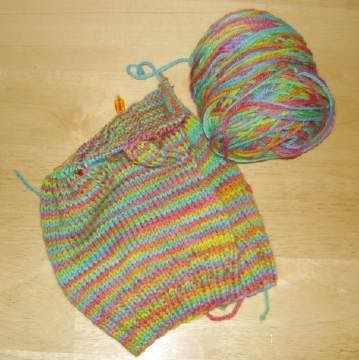 Michelle's order is coming along nicely. I would probably be farther if I didn't have to stop and catch my breath from watching The Office. Oh man, funny show.
Anyway, the colors are not quite true here, but it gives you an idea of how far along I am.
I'll be able to graft the crotch tomorrow and probably begin on the first leg. We have a well baby visit tomorrow. I wonder if I can take it along? Probably not. Most of the visit will be taken up trying to keep the boys from touching every surface in the place. Wee!