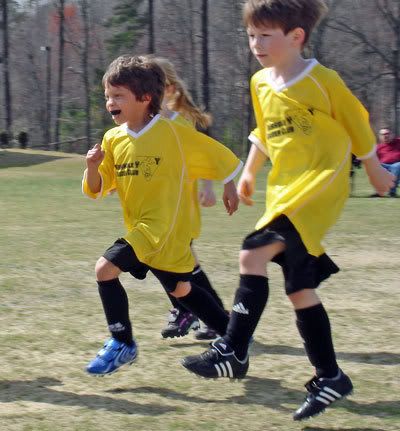 Rowan had his first soccer game today.
It was perfect weather. 60something degrees, sunny, fun.
He had his initial freak out, like he does with anything new, but after sitting on my
lap for a while and watching the other kids play he was ready to go. And boy did he go!
He plays for the Bolts. Part of the YMCA league for 5 and 6 year olds.
Today they played the Thunder. Bolts won: 3-2.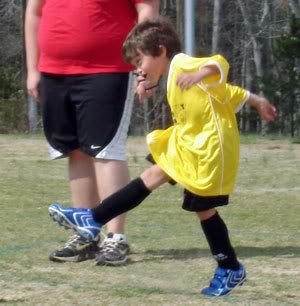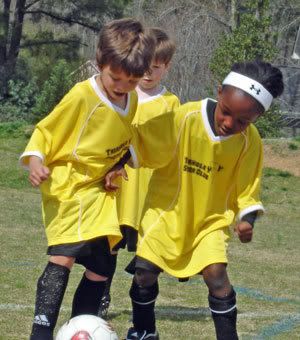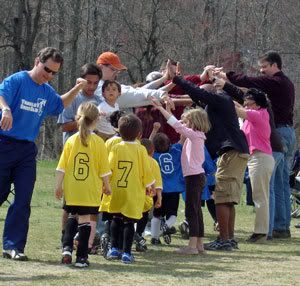 Oh, and his teeth aren't black. He's wearing a mouth guard.
The orthodontist on his craniofacial team was pretty adamant about that.
Luckily, he's buying into the cool pro sports player angle.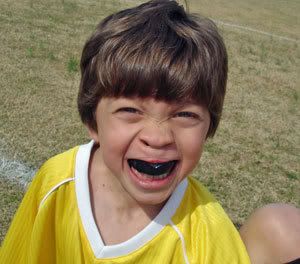 I took some video too.
Soccer video #1
Soccer video #2