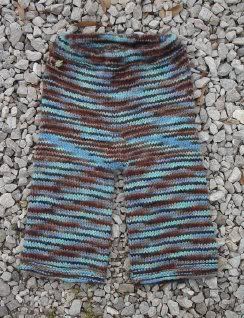 These are Maryann's britches. They went out yesterday.
They were so thick and soft... I had to talk myself out of keeping them. She probably wouldn't like me very much if I'd kept them after she sent me money. Ya. Into the mail they went.
(there's a better quality picture in the gallery)
I made John a hat today. I used the rumplestiltskin targhee left over from making Niall's pants. I'll see if I can't get a picture of him wearing it. It was his Valentine.
He got me
Fiona Ellis' Inspired Cable Knits
and some nice wooden cable needles and some of the knitpicks bare yarn. Good man.
I also woke up to a rose on my pillow. Very good man. I should make him a sweater.