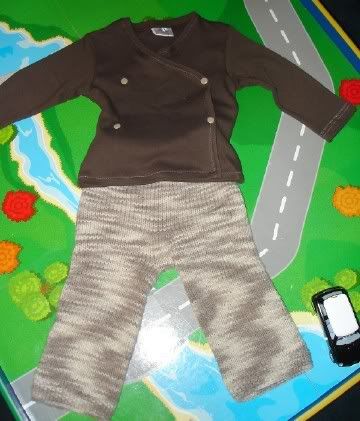 I made these pants for Niall. The were really cute. Targhee from
Wooly Wonders
, dyed in the coffee with extra cream colorway. Wonderful stuff.
And Priscilla of
Be-Bops
made him this shirt to match it.
It was a great outfit. Except for one thing.
the pants didn't fit.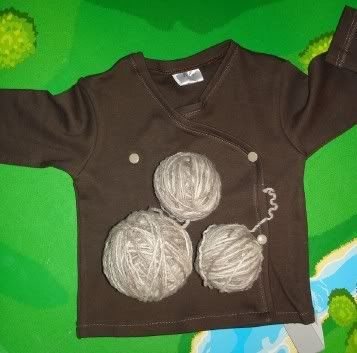 You can imagine the horror of ripping it out.
I had to.
By the time I ordered yarn, it was dyed and sent, and I knitted it up... it would be too warm to wear them for long. I mean we do live in the south.
It was painful. Megan and Joanna were here for moral support.
So... redone. Redone well and fitting this time. I was wayyyy off. Teach me to do a guage smidgen instead of a guage swatch. And I was feeling so cocky because it had been a while since the Knitting Gods had smacked me down.
Consider me smacked.
Here's the final product though. Doesn't he look nice?