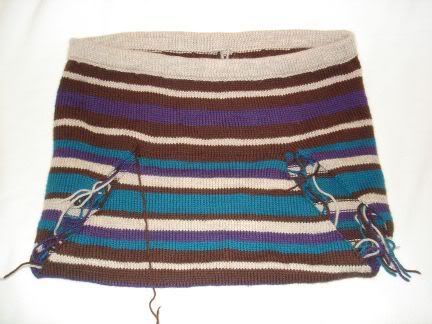 One adult soaker. Grafted.
Still lots of ends to weave in. But it's grafted.
First attempt was last night when I did all 48 - yes 48 - stitches across, and then realized that I'd screwed up waaaaaay at the beginning of the row.
Tonight I took it down and did it again. It HAD to wait until the kids were in bed. I couldn't have any distractions. It took all my fortitude and one mike's cranberry lemonade.
Now to the ends, and the cuffs. I want to get this one done!