See... when I was a kid my Mom had this rule.
If you keep your hair clean, you can have it however you want it.
No matter what. Color. Shaved. Whatever.
Clean = freedom.
It led to some really strange do's for my brother.
Not so much for me, but I could have if I'd wanted.
So when Rowan started asking for a mohawk after seeing a kid at the pool who had one, and didn't forget about it after weeks went by, and kept bring up the really
long mohawk dude
from the Ellen show and saying he wanted one... well...
I kinda had to do it.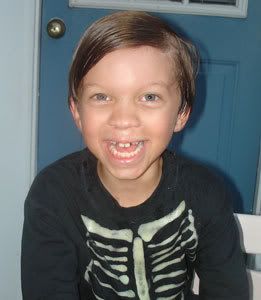 Before. All that luscious hair.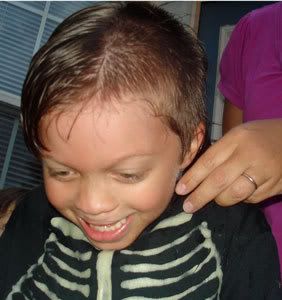 Parts of getting it done were ticklish.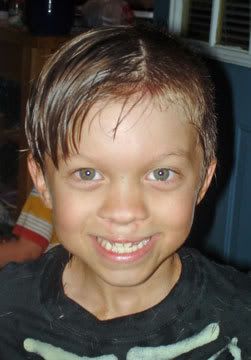 Halfway done. He kinda looks like a skater dude.
It's all serious business when I get near his ears.
Mohawk.
He looks pretty cool.
He's very happy with the final product.
We'll need some fine tuning of a few stray hairs, but there he is.
I can't believe I did that.
Uncle Doug would be proud.