Today is the first day of FIRST GRADE!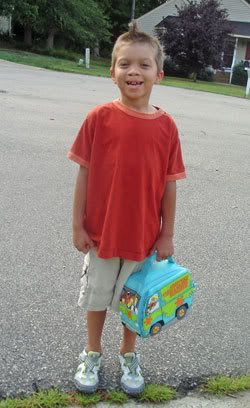 Rowan is happy with his snazzy new shoes and his groovy new lunchbox.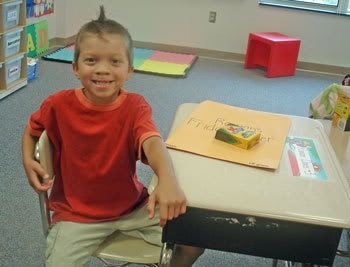 At his desk in his new classroom. Here's to a great new year!
Yes, he goes to year 'round school. He'll have most of the month of September off.
It's strange to me to send my child to school in July, but Rowan doesn't know any differently, and I think the big chunks of time off during the year are going to be great instead of spending all his days off in the summer.
Niall wanted his hair buzzed too.
Actually, he asked for "fuzzy hair."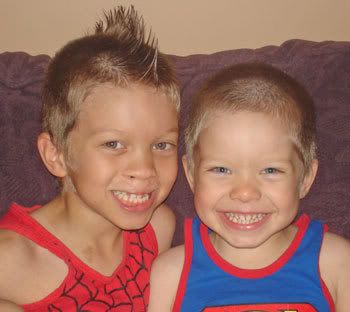 My two buzzed bandits.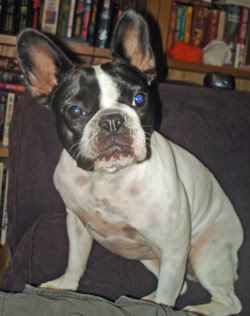 And Loki, because she never gets her picture online.
And her ears are big and cute.
And big but not as cute... here's the belly.
I'm 5 months now. John did the extra sweet hubby thing yesterday and came home with a body pillow and an eggcrate for the bed. What a guy!