First day --- last day. What a change!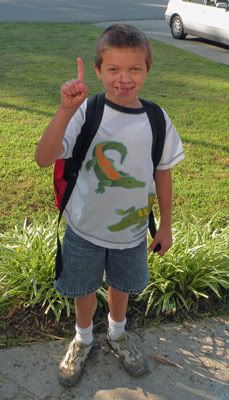 It was his last day of school, and this morning the first grade class put on a few plays that they wrote themselves. Rowan was in one called "Animal Olympics." He was the dolphin, and he won the swimming race.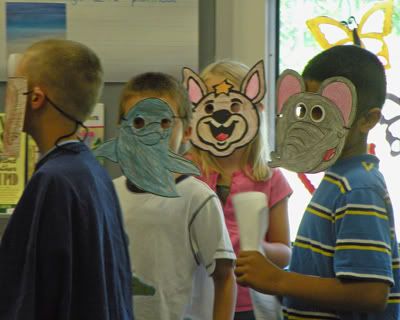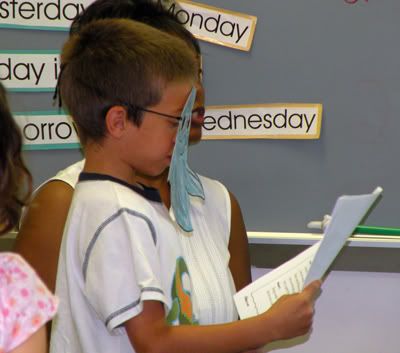 reading his lines
And of course, Rowan was the kid whose little brother wandered up to the front during the play because he wanted a mask, too.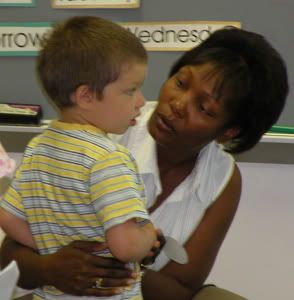 It's blurry, but you try taking pics from the back of the room while holding a squirming baby.
There were refreshements, and we got to take pictures with Ms. D (baby due tomorrow!) and Ms. G.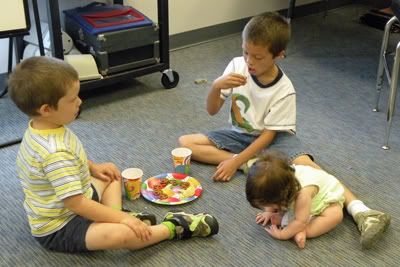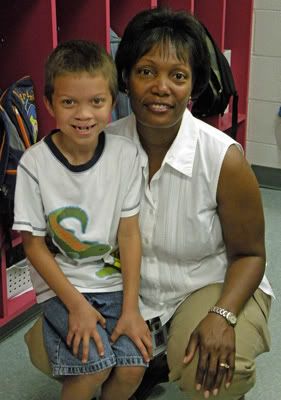 Then the littles and I went back home and Rowan finished his school day. He got to eat lunch outside, cleaned out his desk, and said goodbye to his teachers and his classroom. It was a good day, and he said he wished it was a little longer so he could see everyone more.
It won't last long, though! Second grade starts July 7th. We have a lot of summer to squeeze in!