Feeling better! Now all I have to do is reclaim the house and my life in general from the clutter and piles that happened while I was down. But it's summer... time to relax.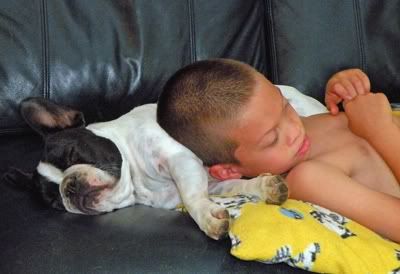 Could you get any more relaxing than that?
Today's agenda: the garden. The combo of leaving it for SC, and then coming home and being sick for a week wasn't good. The weeds were taking over. The garden looked more like lawn with a few plants poking out here and there. It's not going to be that fantastic this year anyway, being the first year in the soil and all, but this was way bad.
But, it was a great opportunity to try out our new baby pool, with built in shade!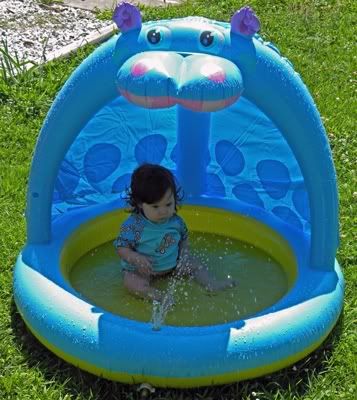 The way it's situated provides optimal shade for the baby, but horrible lighting for pictures.

It's only big enough for her, but did that stop the boys?
Not a chance. It worked out well, though. Rowan made sure she didn't tip over and I got some weeding done. And then Rowan decided to get out, so of course Eleri tipped over and I had to jump to grab her before she could try breathing water. That put an end to the weeding and pool time for the morning. I could use another couple of hands, some days...
We got some good playing in, though. Is there anything cuter than a baby splashing?