He was 9lbs when he was born. We were shocked! But looking back, it shouldn't have been that big of a surprise...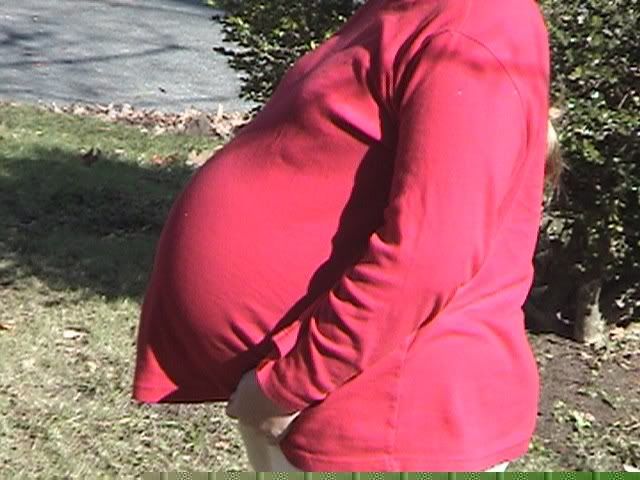 Everyone fell in love with him right away. Rowan couldn't keep away from him.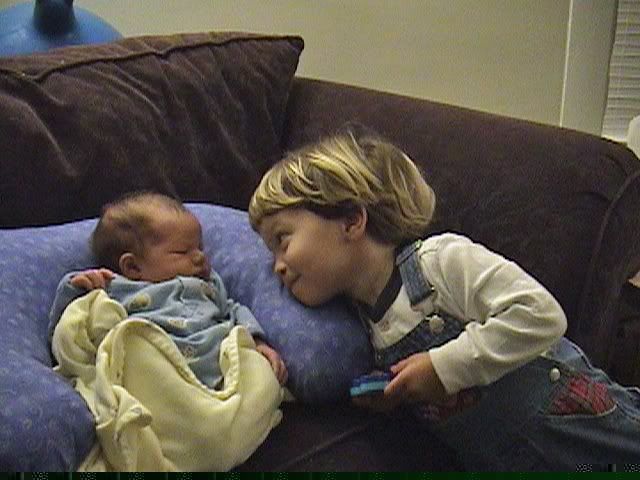 And then he started to grow. And Grow. And Grow! He outgrew his carseat at 2 months old.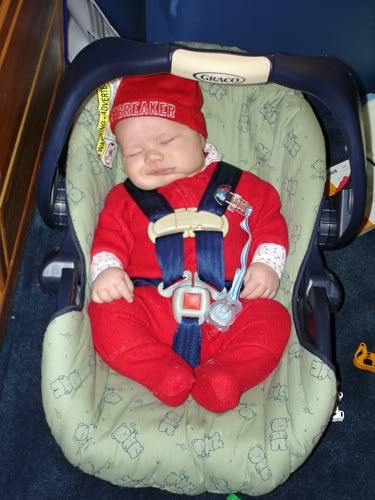 By 6 months old he was giving the Michelin Man a run for his money.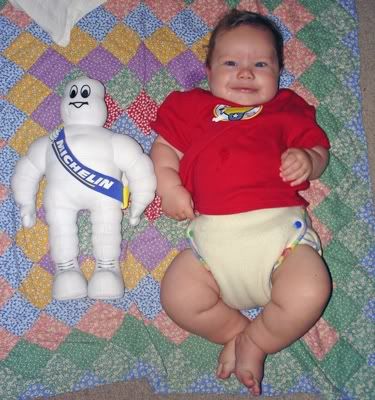 He learned to climb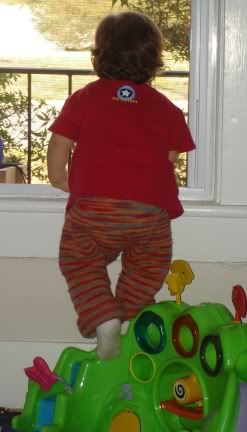 He learned to pick strawberries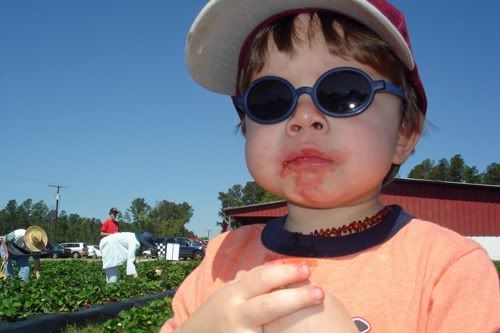 And he learned where we kept the powder.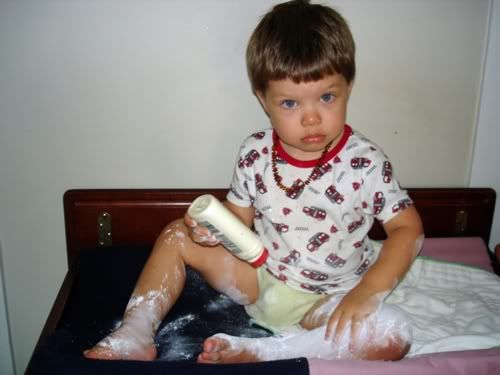 Niall taught us that
some baby gates are useless
, and that the parenting handbook should either include
lessons on toilet anatomy or the number of a good plumber
.
And oh ya, there was that sharpie incident, and my engagement went missing (forever) and that time he broke the camera, and, and and...
All those times with the yarn...
And the fuzzy hair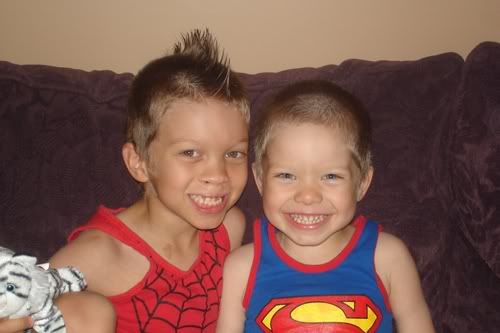 And the makeup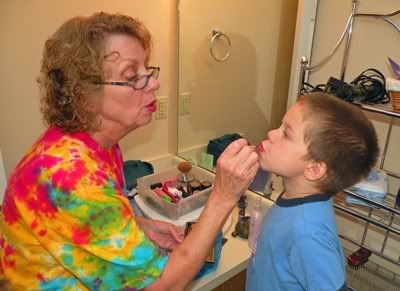 And the constant, endless, always getting in to things he's not supposed to be getting in to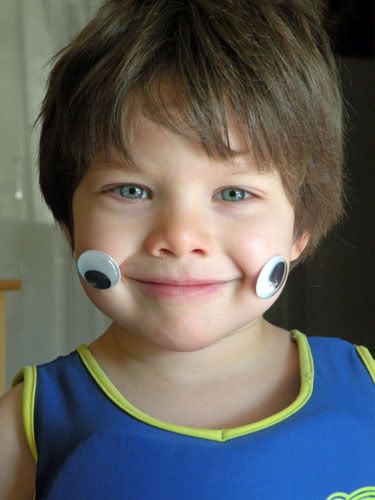 And now he's a big brother, too, and you couldn't find a guy who loves his baby sister more.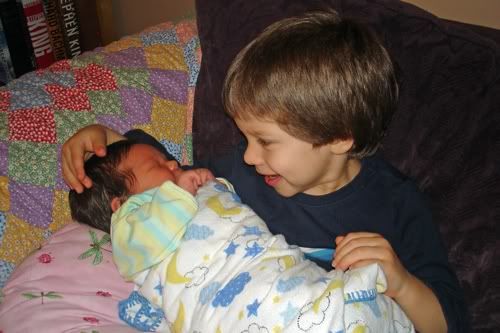 He's my Niall. My darling sweetheart. The reason I had to bolt the bookcases to the walls and the number for poison control is on the fridge. The guy who keeps us on our toes, keeps us guessing, and always, always keeps us laughing.
Our lives wouldn't be the same without him. I'm so glad he's ours!
Happy Birthday, Niall James!