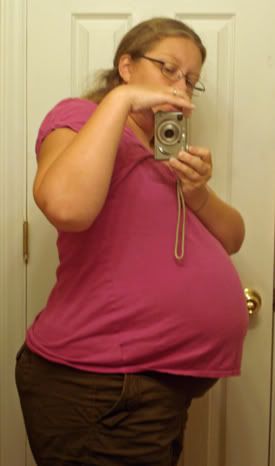 Yep.
I'm moving a little more slowly these days.
I've been accused of waddling.
Not too much longer.
I still have so much to do around the house, it's not even funny.
The goal is to have everything done by 36 weeks, and then I can just hang around and knit.