My water broke! And at 1 minute after midnight, I had my Niall!
All 9lbs of him. We did not expect a baby that big! The first words out of my midwife's mouth were, "Holy Cow!"
He grew and grew and grew! He was busting out of his bucket car seat at 2 months old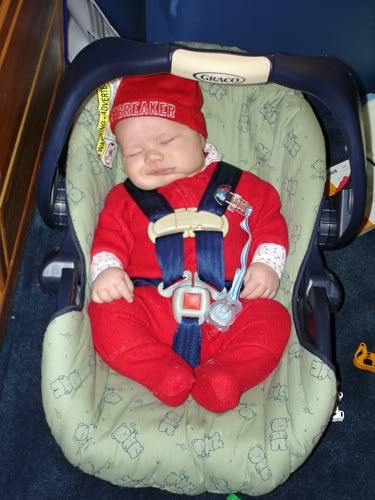 He was giving the Michelin Man a run for his money by 6 months old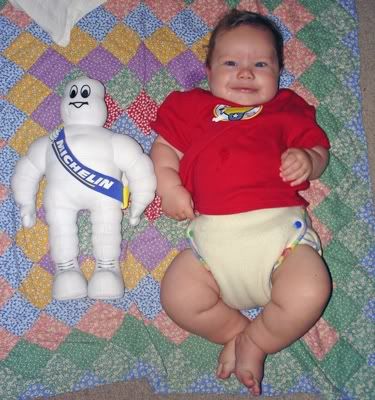 He was nearly as big as his 3 year old brother when he was 8 months old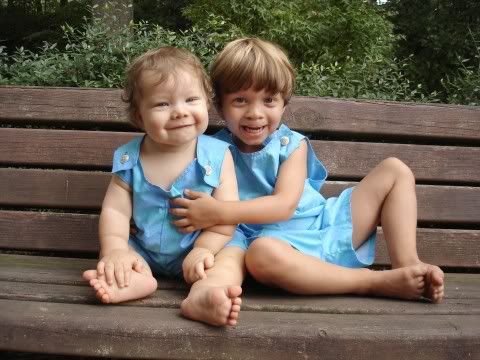 He's gotten into everything in the house, and broken nearly half of it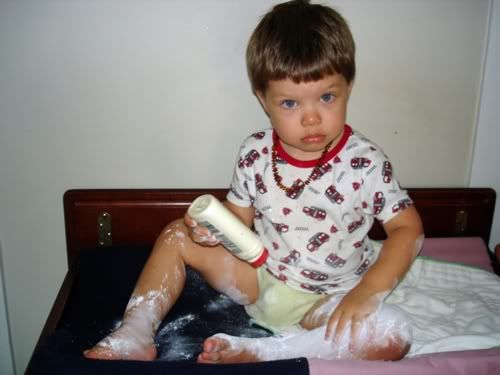 But for all the frustration, he can really make me laugh.
He's such a sweet boy. He loves puppies and babies, and reading, hotwheels and boats.
He changes what he wants to be when he grows up about every hour.
I could go on about him all night, but I have Oreo truffles to make.
He's my anNIALLator, and I love him.