Now that I'm going to be blogging my goings on, I can say that Becky's pants for our swap are done!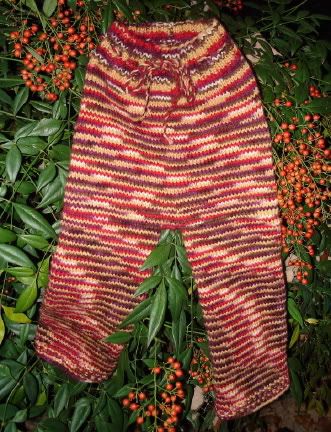 I'm very pleased with how they came out. I might have to get myself some Caramel Apple some day!
I emailed Heather to see if she wants hers next. :)
Soon I will put a link to this blog on the bottom of my siggy on diaperpin, and hope that other people want me to knit for them.
In the meantime, pants for Niall and a sweater for Helmi call me to duty.