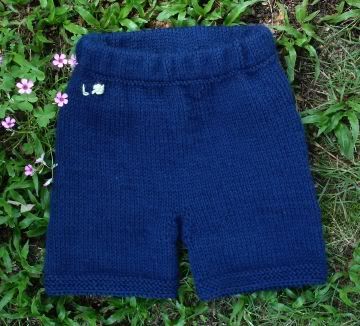 We can put your mind at ease... What a nut job song. But then The Village People weren't really in to deep lyrics now were they?
These are Katy's navy shorts. They make me think that Niall could use a pair of navy shorts that would go with everything. I just might have to go grab another ball and make him a pair. If they have that dye lot still....
I have the night off since I can't start Melissa's night weight shorts until I get a new ball of yarn. Soo...
I'll finish Niall's shorts in the "birds" colorway. Could I
not
knit? John's asked me that. I can't just sit on the couch anymore. My hands have to be busy. I guess that's how I can be lazy without feeling like a sloth...