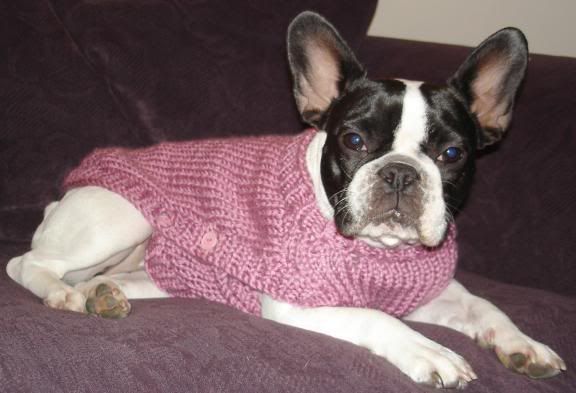 Here's Loki in her new sweater.
I'd finished the xxl longies and was waiting on measurements for the next pair, so I took the time to finish Loki's sweater.
It fits well, but now that she's worn it a bit I see that it needs bigger buttons. Funny, because I made the button holes smaller than the pattern called for and used bigger buttons. But her first trip outside she walked right out of it and left it on the steps.
She sure is cute though!