First the knitting. I've been waiting for someone to pick the Green Shadows colorway just so I could knit it up, and finally Jessica did!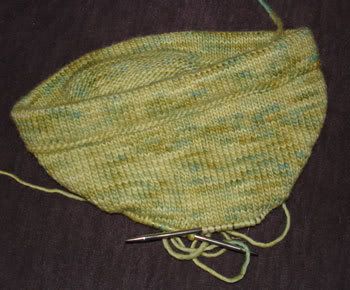 This will be a soaker when it grows up.
And I finally broke down and bought the boys some chairs for at the table. Rowan was too big for the booster seat on his chair, but too small to sit at the table properly. And kneeling on the chair was making his handwriting for his homework not as good as it should have been.
I looked at the Stokke chairs, but holy cow are they expensive. I found another brand, Hippo Smile, on eBay, and could get 2 chairs and pay shipping for the same price as one of the Stokke chairs. So, I finally quit thinking about it and just did it. They arrived today and were very well received.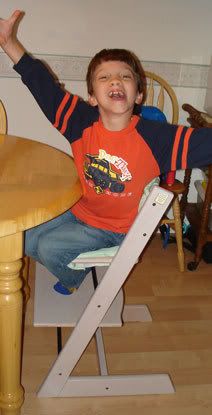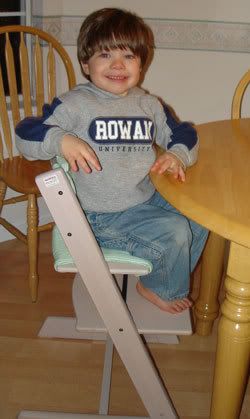 And it's nice to think that we'll have chairs for people to sit in when they come for dinner too.