I'm calling it the year of less slacking instead of the year of no slacking, because I'm not a fool.
I know slacking will happen. It's nature. Or entropy.
Whatever you call it, slacking will occur. I'm just going for less of it.
Which is why, instead of just hanging around waiting for Chelle's remeasurements for britches (see aforementioned slacking as to why they're only now just getting on the needles) I decided to do something that I've been meaning to do since last year, and cast on
Coronet
for myself.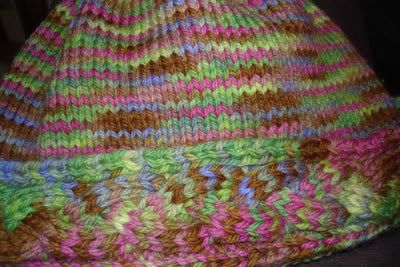 The yarn is from BFL, from
Zenstring
. I think the colorway is Lufaloo. How long have I had this yarn? *ehem* The lable says Cinnamon Stitches, so it's from before the name change. Ooops.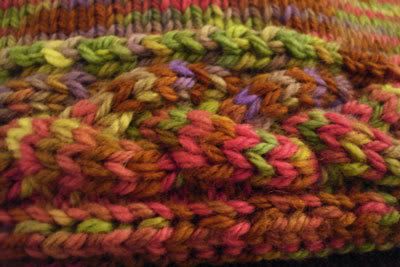 Coronet would work better for a solid yarn, yes, but that's what I wanted and I also wanted that yarn, so I did it anyway. And the cables don't photograph well, but you can see them in person if you look. And really, the yarn was too pretty for a plain old hat.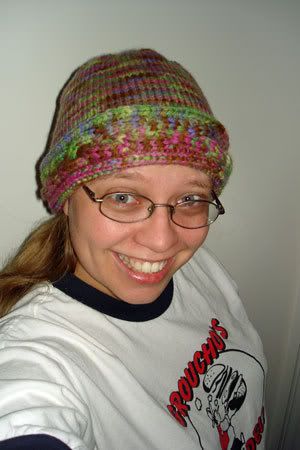 And it fits! Yay!
Be aware:
Yes I only finished it last night, and here I am uploading pictures already. See? Less slacking. But this level of I'm-on-it-ness won't last. Because there are things like laundry and 3 year olds to muck it up.
and that Santa stocking? ummm... we're glaring at each other from across the room. But I have a plan. I'm just waiting for Rowan to be back in school to try it out.