We have achieved another milestone!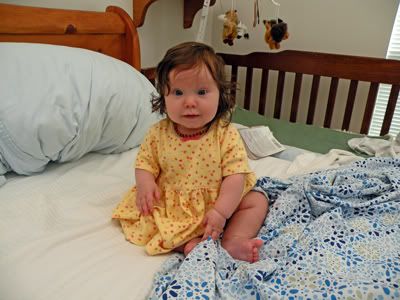 Life is so much more interesting now. Sitting opens up a lot of doors. There are things to pat, grab, and squeeze. Bathtime is awesome with the splashing.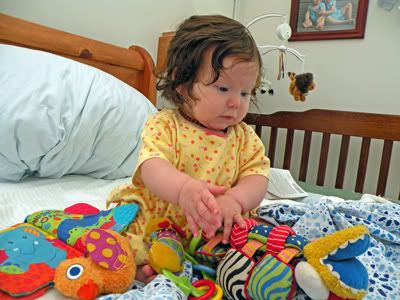 Toys are so much cooler when you can see a bunch of them in front of you and fling them around.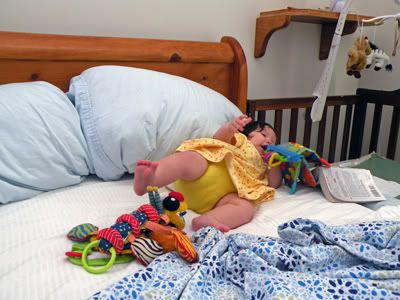 Most of our sitting time is still on the big bed because of moments like this. Sitting is so exciting, it's hard to remember how to keep it going sometimes! One little kick and over we go!