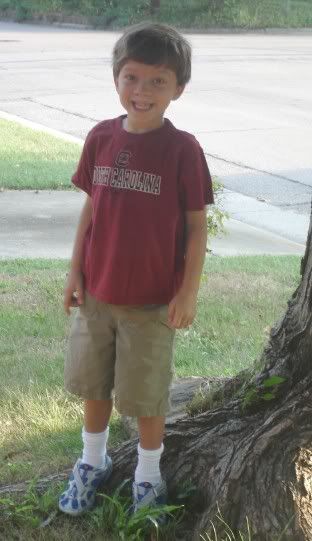 Today.
My little guy went to Kindergarten. Wasn't I just pregnant with him yesterday?
He was so excited, he was up at 5:30 asking if it was time to go yet.
He wanted to wear his backpack the whole way there so everyone would know that he was a big school kid and not just a boy out for a walk.
Serious business.
He was there all day, from 8:15 to 3:00.
When we picked him up, he was on cloud 9 saying,
"Mommy, I was so busy having so much fun, I didn't even miss you!"
Little stinker.
I love you to pieces little guy. To bits and pieces.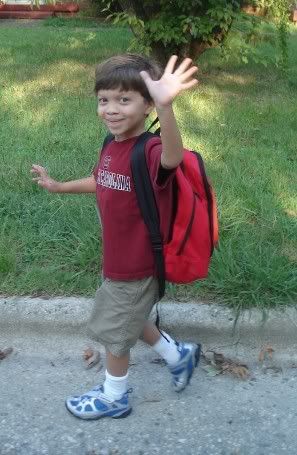 walking to school