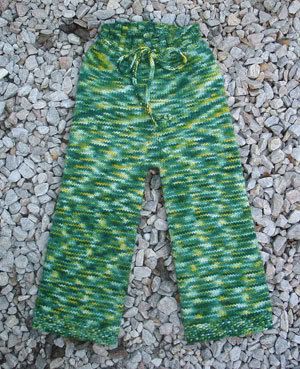 Britches for Deanna. Already in the mailbox on their way to their new home.
I really like this colorway. It was called Yugaron from 100purewool, but then they changed the names to numbers, and now they have names again but I'm not sure if it's the same. It's pretty though!
On to my next one... Abby has asked for some pumpkin pie. She has a big guy, so the cuffs and waist will be the crust. It's really pretty, but I've only done a swatch so far so you'll have to wait and see.
Also, I'm sorting out the people for the coop at Soggy Granola. I have some nice new ladies to knit for and all my slots are filled! Yay!
I still have to do something for Odin too. Before he gets too big! Yipe!
And yes I did to some Christmas knitting in July, but there's not much to see yet. Just a big gray blob that will someday be a satchel. Patience grasshopper.