Catharsis


Pronunciation: \kə-ˈthär-səs\
Function: noun
Inflected Form(s): plural ca·thar·ses \-ˌsēz\
Etymology: New Latin, from Greek katharsis, from kathairein to cleanse, purge, from katharos
Date: circa 1775

1: purgation
2 a: purification or purgation of the emotions (as pity and fear) primarily through art
b: a purification or purgation that brings about spiritual renewal or release from tension
3: Finally getting around to giving the 4 year old a buzz cut when you're mad at him.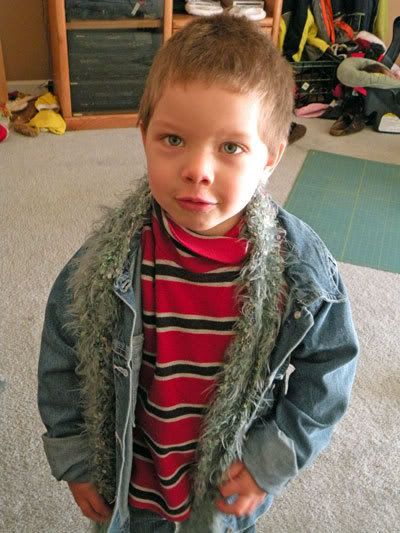 buzz cut was yesterday. Picture from today.
Note the fuzzy scarf. He dressed himself today. His choices redeemed him from yesterday.