that a square has 4 straight sides and 4 corners.

I had a problem with each of those concepts today. But I kept at it.
I'm seriously in awe of all you quilter people who can cut straight lines.
But here's my square. Now on its way to Lisa to add to the quilt.
I can't wait to see the whole thing.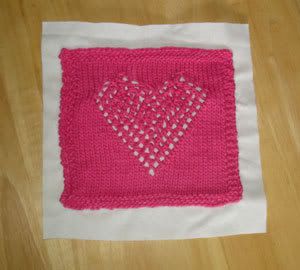 In case you were wondering,
I'm lucky enough to be a part of an amazing goup of women.
One of our own lost a child. So we quilt.