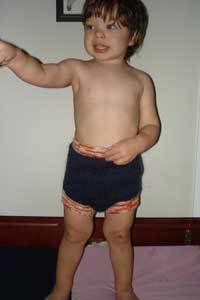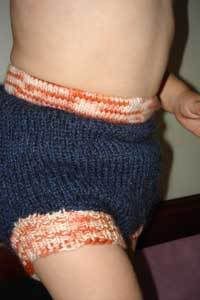 So I've been doing the front loading soaker design for a while now. It was the first kind I made, and I figured out how it went together and I stuck with it.
Lately I've been dissatisfied. I mean, I have to add so many short rows to it to cover Niall's badonkadonk, I might as well move the leg placement. So... I have a new formula. And I like the way it fits MUCH better. And bonus - I can customise it to different thighs that much easier! Woo!
So here it is. Debut of the new design, here in elastic waist. This one is peace fleece with purewool contrast, for the soft. Elastic waist.