So there was a bunch of talk on diaperpin about how you can use a handmixer to make a twisted cord for your drawstring. I don't have a handmixer. I have a kitchenaid. There's a handmixer somewhere in storage, but who knows where and I'm not going hunting. Cabinet space is at a premium you know.
So you take one hook screw thingy...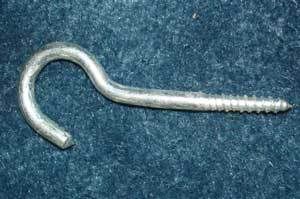 and stick it in a power drill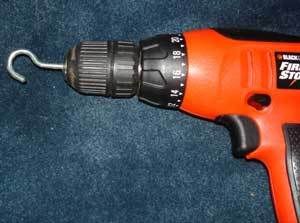 and spin it! I tried to take a picture of that, but no dice. It's hard to take a picture of yarn stretching across the room when you're holding a drill and have scissors in your mouth. (They warned me to have the scissors close to hand for this. I took no chances.)
So anyway I got a lovely twisted cord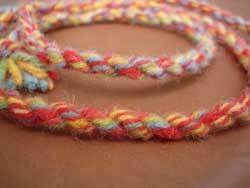 And put it into the newborn longies I was making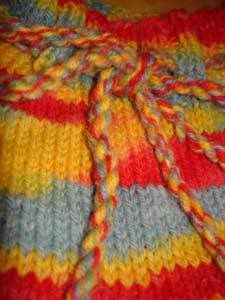 And the bonus with the drill...
It has a reverse if you do too much and need to untwist some.